Colored Plated Novel Design Metal Roof Roll Former Products
Colored arched roof market is in the ascend trend at the present time. There are many colors such as red, blue and white and so on many beautiful colors for customers' choice. Our good performance and highly efficient metal roof roll former machines can produce colored plated and novel design products which can cater to the urgent and various demands of the market.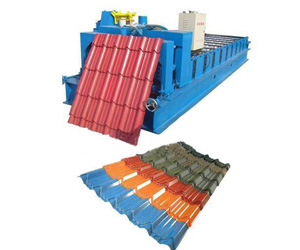 The products of our metal roof roll former machines are strong and durable. The colored plated arched roof produced by our machines has a unique and special style and new structure system which are favored by many architects. We have new and used roll formers for your choice. They are of good quality and affordable to general customers. This kind of machines has a big potential market which will show you in the next few years. The products manufactured by our metal roof roll formers are widely applied in many buildings in the construction industry.
We are AGICO, a reliable and good manufacturer of different kinds of roll former machines. Your demands are always the clear direction that we are striving for. If you have an interest in our machines, welcome your contact and visits at any time.