Customerized Roof Roll Forming Machines for Sale
Roll forming machine is a bending operation. It works by using a long strip of coiled steel passed through the rolls on consecutive stands. Roll forming machine is perfect for producing long constant profile. There are various kinds of roll forming machines for sale in the market, among which roof forming machine is a type of roll forming machine commonly used machine in the construction projects. In order to achieve the color of natural clay tile roof, most steel roofing tile is red although the color can be customerized. It can maximum satisfy customers' demanding of architecture beauty.
The roof panel products including corrugated panels, standing seam roofing, trapezoidal, and cladding profiles. We will offer the suitable machine according to your specification.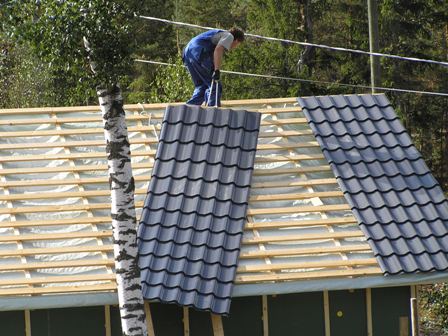 On the other hand, the quality of building construction is another factor that can not be ignored. Building material plays a crucial role in the building construction. Unexpected disaster like earthquake forces us to pay attention to the quality of building material. Owing to over 20 years experience on roll forming machine manufacturer, has many kinds of roll forming machine for sale.