Great Precision and High Quality Roll Forming Machine Parts
Many manufacturers want to buy great precision roll forming machine parts in order to improve their goods' quality and work efficiency to win a position in the competitive market.
We are AGICO, a reliable manufacturer of different roll forming machine parts headquarters in a beautiful cultural city—Anyang with more than 3000 years' history. It's an old and dynamic city at the same time that occupies a special position in China. Our products are of high quality, great precision, high efficiency and low waste.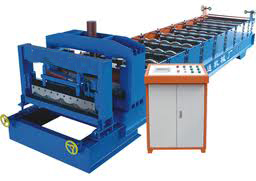 Our roll forming machine parts have a wide application in automobile making, electronic industry, machinery manufacturing, ship manufacturing and construction industry. We have various parts' types: from the structure parts of ordinary guide rail and door windows to the special sectional materials which are made for special purpose. It's the customers' ceaseless desire for the modes, specification and quality in the cold-formed steel products that impel us to make continuous and rapid development in this respect.
The process characteristics of our products are stamping and hot rolled. The finish is panting and the surface dealing is nickel plating, zinc paling, polishing and so on. We adopt advanced technology in our manufacturing that will satisfy different demands of our clients. We are striving everyday to make progress. So why do you still hesitating? Our roll forming machine parts deserve your attention!