Cost-effective and High-accuracy Roofing Former for Sale
Roofing roll formers are in great demand in construction industry. Our great quality and high-accuracy roofing roll former for sale is here a worthy choice for you.
The coil material of our roofing roll former for sale is aluminum galvanized steel zinc coil. All equipments of the production line is in stable and reliable operation, long durability and easy for operation and maintenance. The surface of the finished products adopt anti-rust measures such as anti-rust oil coating so that they will not get rust easily and have a long using life.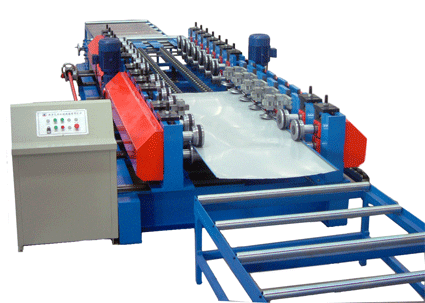 Our products are in a new design which looks beautiful and is widely applied in the roof panel of hotels, factories, gardens and exhibition halls. Our roofing roll former for sale is affordable and reasonable to our customers. Big orders will enjoy a favorable discount.
The end users have been much familiar with cold rolled steel in recent years. The production equipment and process of cold rolled forming machines are relatively easy. The one time investment is small and the result is very quick. You can choose whatever length, width and thickness of our roofing roll former for sale. The surface of our products is smooth and the size is in high precision which will satisfy different customers' demands. Welcome to contact us at any time for any questions.