High Precision and Abundant Roll Forming Machine for Sale
The roll forming machines are playing significant role in the construction and automobile industry. We offer abundant roll forming machine for sale. With the development of its technology, people are strict with the quality and accuracy of this kind of machines.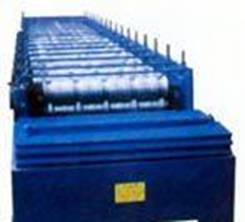 We are reliable manufacturer of different kinds of roll forming machine for sale. Our machines include C Purlin series, Z Purlin series, Cable tray machine, Guardrail machine, roof and wall forming machine and so on many products. You can buy whatever products you want. They are of good quality because all of them have high precision. They have a wide application in construction, automobile making, ship making, machinery manufacturing and ship manufacturing industries.
The sectional performance of cold roll forming sectional steel is superior to the hot rolled steel products. In addition, the cold forming steel have high surface finish and dimensional accuracy. So it can replace the hot rolled steel to achieve the best result of saving steel and saving energy. Besides, people have been attaching more importance to the development of cold roll forming steel. It's because of our customers' precious requirements that we are making more and higher progress in this respect.
Our roll forming machine for sale is made of stainless steel materials. Their rolling performance is good and their precision is high. Our abundant products are worth your second thinking and can cater to your different demands. So please choose us now!