Superior Quality and Reasonable Used Roll Forming Machine
Roll forming machines play a vital role in this modern society, especially in the construction industry. Our factory provides you used roll forming machines with high quality.
Generally speaking, roll forming steel structure is suitable in light building with not big external storage, such as in hotel, school, stores, storeroom, hospital and residence houses, etc. Our used roll forming machines are widely applied in the wall panels, purlins, wall beams, roof trusses and ceiling keels of the above buildings.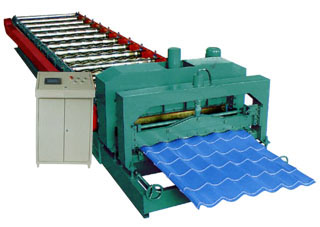 Our used roll forming machines have many characteristics and also adopt advanced technologies.
The whole line rollers bear average force and equal wear and tear to extend the working life of the rollers. The problem of bending and distortion in the processing is mainly due to unbalanced force of the rollers. The right and left side bear unequal stress, so they will bend; the up and down side will also endure unequal stress, consequently, they will also bend. In order to solve this problem, we design high precision and convenient installation and adjusting machines with balanced force.
The accuracy rating of roller processing is a key factor in the roll forming machines. So we specially made special tools to check our products under the projector in the enlargement condition. Our used roll forming machines are not used very long so they are half new and cheap to our customers. For more information, please do not hesitate to contact us.